Upcoming Auditions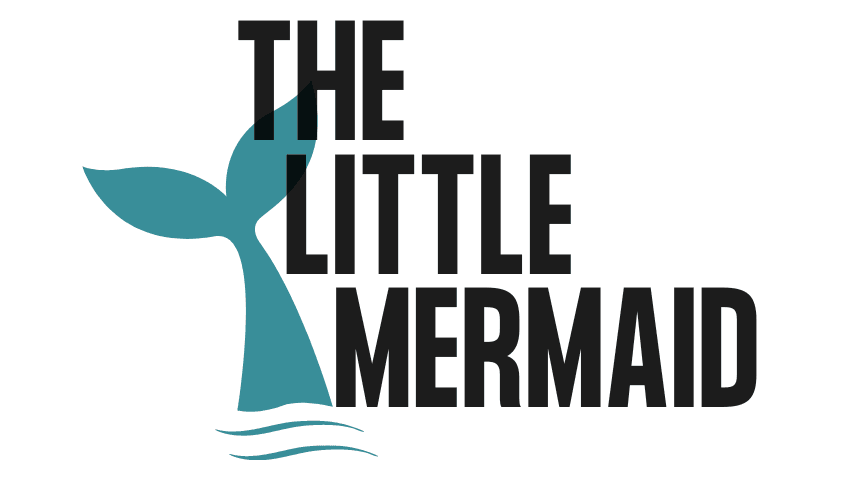 The Little Mermaid
Music by Alan Menken; Lyrics by Howard Ashman & Glenn Slater; Book by Doug Wright
Based on the Hans Christian Andersen story and the Disney film produced by Howard Ashman & John Musker

Directed by Will Morris
---
Synopsis:
Ariel should be happy -- she lives in an enchanted undersea country, her father is a King, and she has the most beautiful singing voice. But she is a passionate, headstrong teenager, and wants what she cannot have -- to live on land. When she falls in love with a handsome human prince, Ariel is more determined than ever to gain a pair of legs. But her only option is to defy her furious father, and bargain with Ursula the Sea Witch, giving her voice as the price of entry onto dry land. With the help of Flounder the fish, Scuttle the seagull, and officious court composer Sebastian the crab, Ariel must wordlessly gain Prince Eric's love within three days -- or lose her soul to the ambitious witch! Based on the classic Hans Christian Andersen fairy tale, the wildly popular Disney animated film, and the soon to be released live-action film, this musical staging of The Little Mermaid features a funny and fanciful book by Doug Wright, with the beloved score by Alan Menken, Howard Ashman, and Glenn Slater in an expanded but completely faithful form, featuring the rambunctious and persuasive "Under the Sea," the romantic expectation of "Kiss the Girl," and that anthem to longing and belonging, "Part of Your World."
Civic Theatre of Allentown is committed to equity, diversity, inclusion, and accessibility. As such, we encourage performers of all races, ethnicities, gender identities, sexualities, abilities, body types, and ages to audition.
---
Audition Dates:
Initial Audition Night 1: Wednesday, May 24th at 6:30 PM or 
Initial Audition Night 2: Thursday, June 1st at 6:30 PM
Please Note: 
Those auditioning should only plan to attend one night of initial auditions. If you attend a second time, you will not be seen.
If you are available to attend night one of initial auditions, you should come to that audition. We want to save night two for the people who cannot make night one due to conflicts.
---
Location:
Civic Theatre of Allentown 19th Street Theater
527 N 19th St. 2nd Floor Rehearsal Hall
---
Callback Date:
Thursday, June 8th at 6:30.
Callbacks will be held the following week. If you are called back, here is pertinent information:
· Come prepared to move at the callback as there will be a dance component.
· You will be asked to cold read from the script.
· Be aware of the callback date and if you are not available inform the stage manager or monitor at your initial audition.
---
Rehearsal Dates:
Some rehearsals in June & July depending on availability with consistent rehearsals beginning August 1st
Performance Dates:
October 6-22, 2023
---
Characters:
*Please note the following regarding character descriptions
When gender presentations are listed, they refer only to the character. They do not necessarily reflect the gender identity of the actor inhabiting the role.
If not specified, all roles are open to any race, ethnicity, and/or national origin.
Age ranges are for guidance only.

ARIEL
Female presenting. Late teen to young adult. (16-28)
Ariel is a strong-willed teenaged mermaid who longs to be human. She possesses a keen curiosity for the world both under and above the sea – much to the chagrin of her father, King Triton. Big-hearted, she's more accepting of and delighted by others' differences than most of her fellow merfolk, but she also has a rebellious streak that can get her into trouble.
G#3-F#5

PRINCE ERIC
Male presenting. Young adult. (18-28)
Prince Eric is the adventurous human monarch who captures Ariel's heart. Charming and sensitive in nature, he has a warm voice and demeanor that evokes his flair for romance. There is also a stubborn side to the Prince who is determined to do whatever it takes to get what he wants.
B2-G4

SEBASTIAN
Male presenting. Adult. Black and/or African American. (25+)
Sebastian is the choirmaster of King Triton's court who has a flair for the dramatic. A meticulous and uptight crab, Sebastian is ever anxious, whether he's conducting a concert premiere or protecting Ariel from Ursula. When he's performing – which almost always is – he's undeniably charismatic.
A#2-C5

URSULA
Female presenting. Drag performance encouraged. Adult. (30+)
Ursula is the tentacled and manipulative Sea Witch who is sister to King Triton. Cunning and calculating, she will stop at nothing to get what she wants – and what she wants is Triton's throne. To gain the upper hand, she utilizes her slick sense of humor, a flash of glamour, and larger-than-life confidence.
D#3-C5

FLOUNDER
Male presenting. Child to early teen. (14-20)
Flounder is Ariel's sincere and sensitive best friend who rarely leaves her side. A spunky fish with a sweet sense of humor, he can be awkward and anxious around his unrequited crush.
Tenor/Boy Soprano, A2-G4

SCUTTLE
Adult. (20+)
Scuttle is the know-it-all seagull who serves as Ariel's expert on all things human. Garrulous and off-beat, Scuttle's eccentricities are more endearing than aggravating. Even as they make up ridiculous names and functions for common human objects, their intentions are friendly and their enthusiasm is infectious.
C3-G4

GRIMSBY
Male presenting. Older adult. (50+)
Grimsby is Prince Eric's prim and proper valet. Rigid in bearing and personality, he is constantly trying to guide Prince Eric toward the throne and find a suitable bride fit for a royal marriage. Under his stern demeanor, Grimsby truly is fond of Eric, whom he worries about and attends to as though his own son.
C3-C4

KING TRITON
Male presenting. Adult. (30+)
King Triton, King of the Sea and a harried single father to seven girls, struggles to balance his political and paternal powers. A widower, Triton is as fond of his daughters as he is frustrated with their teenage angst. Even when unsure of his parenting technique, he is a tender patriarch who becomes a royal force to be reckoned with when Ariel's safety and happiness is threatened by his sister, the Sea Witch Ursula.
G#2-F4

MERSISTERS
Female presenting. Late teen to young adult. (16-35)
Aquata
Andrina
Arista
Atina
Adella
Allana
The daughters of King Triton and sisters to Ariel. Full of personality and sass, each should be distinct in character.
Soprano/Alto

FLOTSAM & JETSAM
Young adult to older adult. (16+)
Flotsam and Jetsam are Ursula's sinister lackeys. With devious charm, these electric eels convince Ariel to visit the Sea Witch. Tricky and menacing, they are always lurking about, ready to take advantage of sea inhabitants at their most vulnerable moments.
Flotsam: E3-C5
Jetsam: B2-A4

CHEF LOUIS
Male presenting. Adult to older adult. (30+)
Chef Louis is the melodramatic head chef in the palace. Wild and frenetic, he becomes physically and vocally flustered by Sebastian, who always manages to escape his grasp. He should be highly comedic with exaggerated movement and an over-the-top French accent.
A#2-A4

PILOT
Male presenting. Young adult to older adult. (18+)
The Pilot, the uniformed helmsman of Prince Eric's ship, is a nautical expert who entertains the sailors with wild tales of the sea. A little too superstitious for Grimsby's taste, the Pilot nevertheless maintains strict control of his ship and crew even as he sings with a jolly cadence.
Baritone.

WINDWARD & LEEWARD
Late teen to adult. (18+)
Windward and Leeward, trumpet fish, are heralds in King Triton's court.

ENSEMBLE
All ages. All gender presentations.
Sailors, Maids, Sea Creatures, Chefs, Princesses, Gulls.
All vocal parts.
---
To Signup:
Fillable PDF available HERE. For Civic's organizational system, you must print out the form and bring it with you to the audition. Please also note you must list all known conflicts during the entire rehearsal and performance dates (June 1-October 22) on the back of the form. If you have a premade document listing your conflicts, please attach this to your form. We will plan the schedule according to the actor's availability, so have ALL CONFLICTS ready to attach to or be written on your form.

Please also list on the back of the form any relevant acting experience you have. You are welcome to bring a resume with you attached to the audition form. If you have a headshot, please also bring that along, attached to the audition form.
You are also welcome to fill out a form at the audition instead. Forms will be available at sign-in.
Auditions are a first come, first served basis. There will be no appointments. Please plan accordingly.

Requirements:
· For your initial audition, please prepare 16-32 bars (roughly 60-90 seconds) in the style of the show. Please do not prepare anything from The Little Mermaid for your initial audition.
· An accompanist will be provided at the audition. Please have sheet music in the correct key and properly marked, ready to go. Please, no tracks.
· You will only be singing at the initial audition.
---
Self-tape/Virtual Auditions:
If you are unable to attend auditions, you may submit a video submission of your 16-32 bars. Please slate and put in the subject of the email Little Mermaid/ Your Name/ and the role (if any) you are interested in. For example: LITTLE MERMAID AUDITION – HALLE BAILEY – ARIEL

Also include in the video any dance or specialty skill footage. This can be past performances, dance reels, playing an instrument, or even TikTok dances! Anything that lets us see a little more of who YOU are. Please send the video to will@civictheatre.com no later than May 24th. We will alert you if we need a call back.
---
Civic Theatre of Allentown is committed to equity, diversity, and inclusion. As such, we encourage performers of all races and ethnicities, gender identities, sexualities, abilities, body types, and ages to audition.